Are you Ready?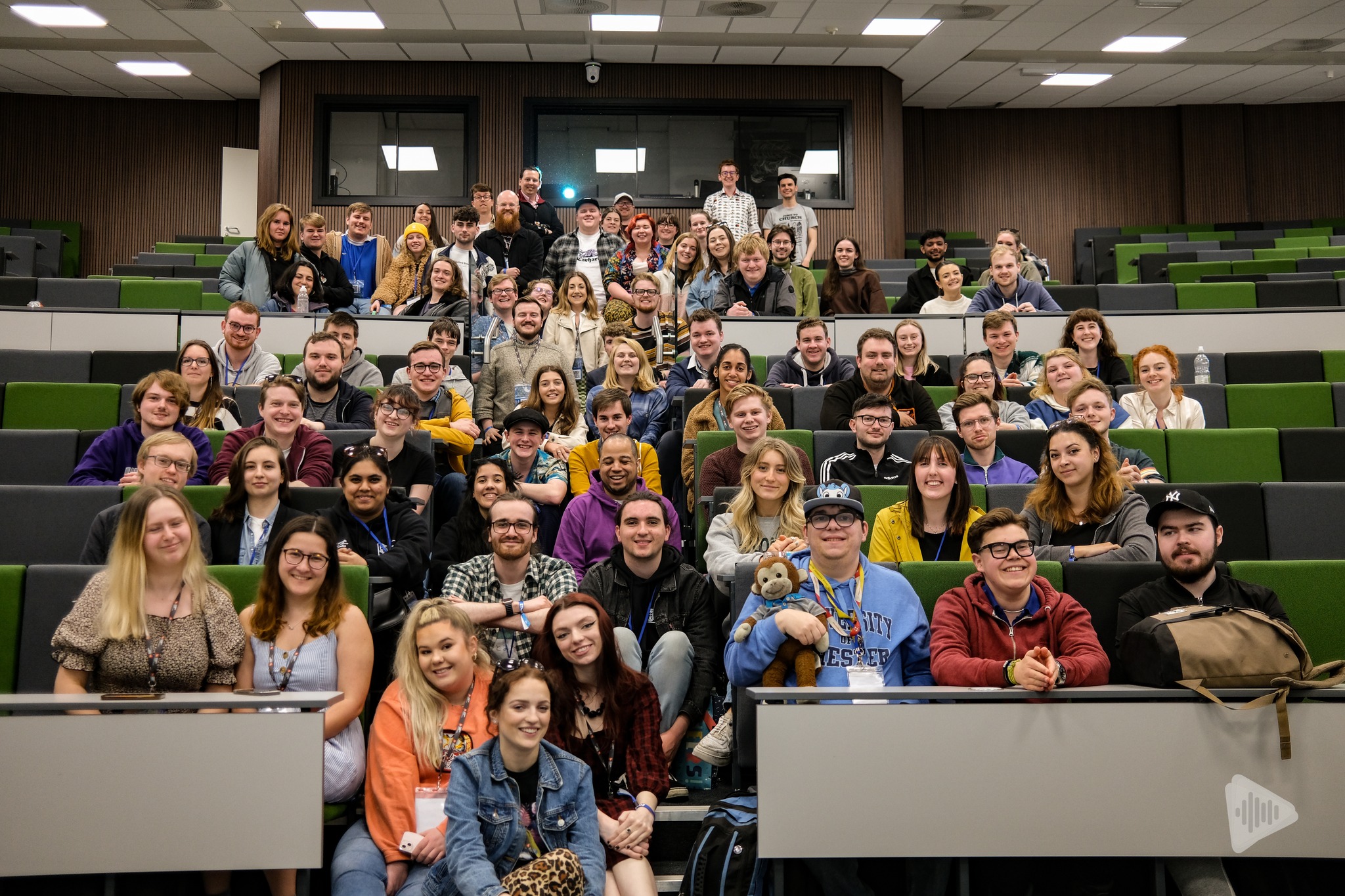 Three Days of industry talks and networking… Not to forget Demo Factor and the Amplify Awards!
Each year, the SRA holds a conference at one of our member stations across the UK.
Here we invite speakers and industry experts to do keynotes and breakout sessions including the future of student radio, and radio techniques and help to inspire students to create amazing content on their home stations.
We haven't announced when SRACon 2024 will be hosted yet, but keep an eye on our socials for the announcement!
What to expect at #SRACon?
In 2023, we gathered in Exeter with our excellent hosts EXPRESSION FM to meet with new students, say hello to old friends and listen to industry experts to gain insight and connections within the industry.
Here's a taster of some of the talks at previous conferences (if you weren't already excited for 2024s)
Specialist Music – Don't Put Us In A Box! – Sophie K, Absolute Radio, Kerrang & more.
What's it like to work and broadcast in a specialist music genre and how can you best engage a niche but incredibly loyal audience? Sophie K shares expert tips and talks about her experiences of challenging the stereotypes that sometimes come with working in the specialist music world.
Demo Factor 1-2-1's
The chance to have a one-to-one chat with an industry professional about your demo. They'll listen to it and give you their constructive feedback there and then. It will help you with what to put in a future demo and how to grab the attention of radio stations. It might even give you the confidence to enter Demo Factor!
How To Plan Your Show – Sam Darlaston and Katie Bevan (KISS)
Want to know how a Presenter and Producer come together to plan a national radio show? KISS Weekend Breakfast's Sam Darlaston and his Producer Katie Bevan, take you through how to create and plan your show
Podcast Panel – Question the Experts! – Geoff Jein (TBI)/Paul Fearnley (Audio Always) / Abbie Brock (Sony)
Are podcasts taking over? We've brought together a panel of expert podcast creators to answer all your audio streaming Qs.
And this is just the tip of the iceberg!
Evenings at Conference
We love the daytime talks but we also love the nighttime entertainment!
DEMO FACTOR
Back in 2008 the SRA and its members witnesses its first demofactor, when it was called Demo Idol. Where five of the radio industry experts, Chris North, Neil Sloan, Vicki Blightm Rob Watson and Sam Gregory listened to the student's demos and selected the best demo to win an overnight show on GalaxyFM.
Since then the show has gotten bigger and better.
So, how does it work?
Five industry judges will listen to your presenter demos, chosen at random, in front of the entire audience at SRACon.
The judges can buzz to stop the demo at any point in the first minute unless a judge wants to hear more and they push their golden buzzer!
They will give their thoughts and feedback – the good, and the constructive criticism. Previous years have seen presenters go on to secure shows across the industry.
Previous winners have included Ben Burrell, Matt Curtis, Sammy James, and George Godfrey.
So no pressure, but it could change your life forever!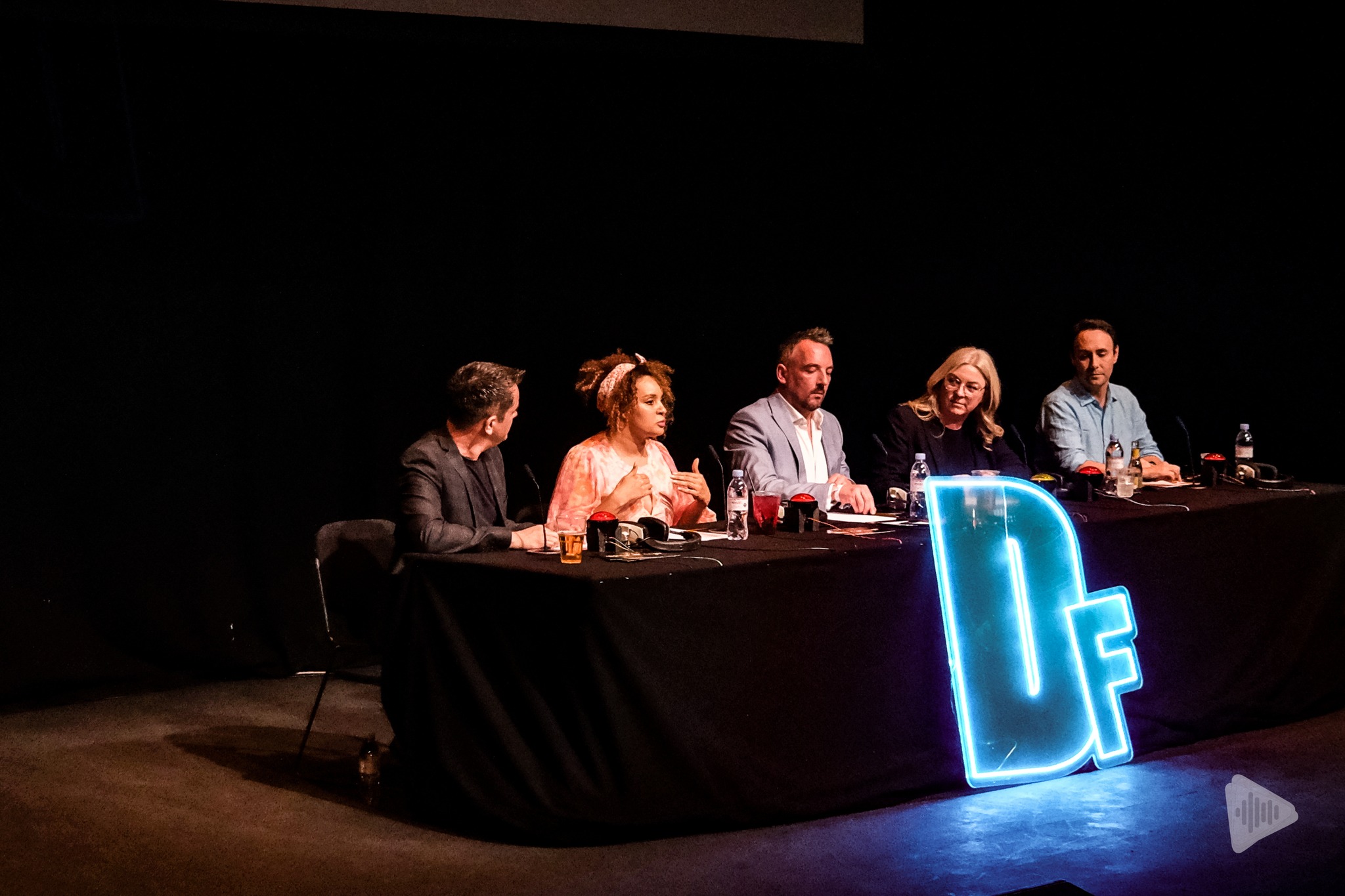 Amplify Awards
The Amplify Awards are held on the second day of the conference, This is where we celebrate the behind-the-scenes of student radio.

Want to host SRA Con?
Get in touch with our events team to learn more!